Turret Systems and Accessories Catalog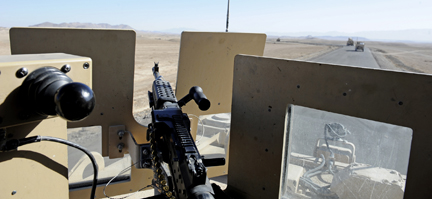 Control Solutions LLC® solves tough problems forn military tactical vehicles. With our turnkey design and manufacturing capabilities, we can provide customor off-the-shelf products for your military vehicle.
Control Solutions provides turret systems and accessories for light to heavy payload tactical wheeled vehicles. We can design the following products for your vehicle.
• Heavy to Light Turrets • Motor/Drive/Transmission Technologies
• Joystick Options and Sizes • Gunner Protection Kits • Accessories
All specifications subject to change without notice.